I'm going to spend the next 4 month in Rovaniemi, the capital of Lappland, as an Erasmus student. I just arrived a few days ago and now, we're on a trip through the wilderness of Lappland.
It's really beatuiful and I'll show a lot of photos I already took and still going to take in one of the next post :)
Today, we weren't allowed to take a camera with us but watercolors and other art supplies. It was pretty hard to draw outside when it's only around 7 degree but after a few hours we moved to a little hut in the mountains and made a fire so the whole trip became really nice.
This is what I made today :D
I started with some huger paintings (size around A4) but they turned out pretty crappy because I'm not used to watercolors and the paper was not made for this medium. But then I swiched to tinier paintings and my sketchbook and I think they turned out pretty cute.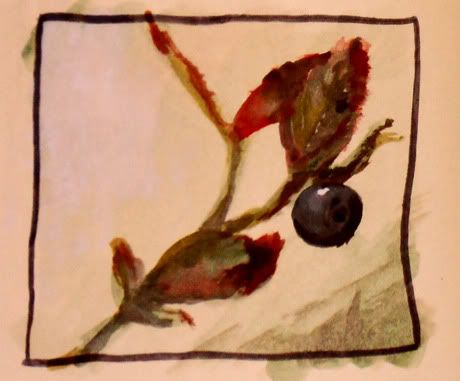 A blueberry, whitch are growing everywhere you just have to pick them up while walking *omnomnom*
A dead trunk in a blueberry field.
Mushrooms <3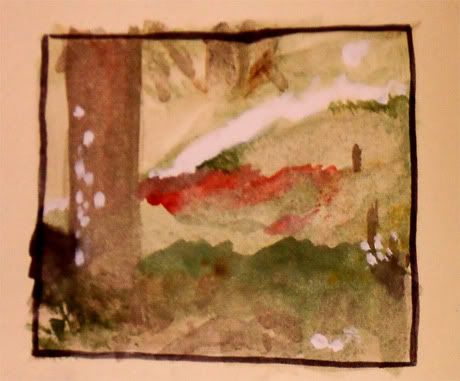 And some autumn scenery.
I had such a great day :)
Bye bye
Kathi