Hi Everyone :)
I usually try to avoid paintbrushes but for the Drawing + Painting class at the University of Lapland I tried to challenge myself and paint 5 small paintings. I sadly failed because I started with them too late. In the end, I only had 2,5 days to finish all of them so they turned aut very simple.
Although they're not really what I wanted, I still like them. For a while I planned to work on them in my private time again but I'm really bad in picking up projects I already considered finished *shame on me*
So here they are :)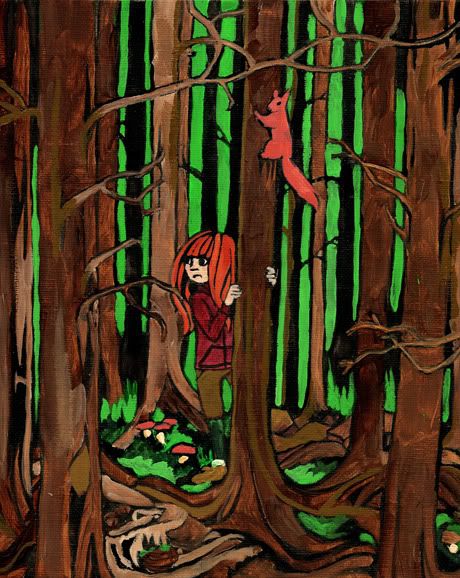 I used black ink for the lineart and Gouache for the coloring. Working in the big studio in the university was a pleasure. I wish my home university would have something similar.
Bye bye
Kathi