Huhu :D
die ersten Boten des Frühlings sind zu spühren. Höchste Zeit, euch mal zu zeigen, womit ich mir den Winter vertrieben habe: Mit Schals häkeln! ;D Da ich jeden Tag zwischen München und Augsburg hin und her pendel, hatte ich massig Zeit zum häkeln. Ein paar der Schals sind bereits als Weihnachtsgeschenke in andere Hände übergegangen, den Rest hab ich jetzt endlich mal fotografiert.
You can finally feel, that spring is coming. Time to show you, what I was busy with during the winter: with crocheting scarfs! ;D I had plenty of time to crochet because I had to take the train between Munich and Augsburg every day. I couple of scarfs already left me again to become chrismas presents, I finally took pictures of the rest today.
Mein Liebling. Ich trage ihn fast jeden Tag. Aus schön flauschiger Alpakawolle *schmus*
My favorite. I wear it almost every day. Made from fluffy alpaca wool *fluff*
Dieser hier war wirklich eine Heidenarbeit. Leider ein bisschen kurz geworden aber schön warm.
This one was really a lot of work. Sadly a bit short but still very nice and warm.
Die folgenden vier stehen auf DaWanda zum Verkauf :)
The following four are for sale on DaWanda :)
Link
Link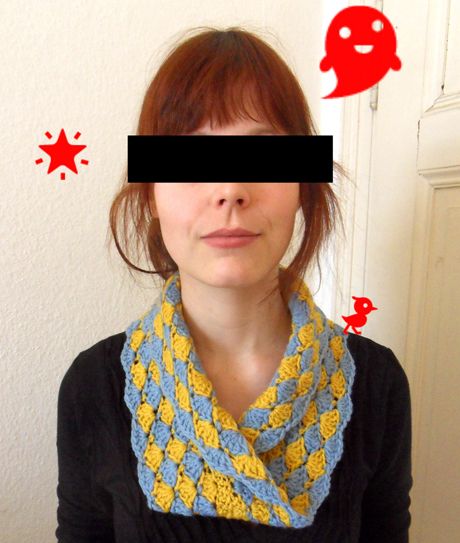 Link
Das war's auch schon :D
that' it :D
byebye
Kathi