Hallo hallo :D
Eigentlich wollte ich diesen Post schon vor ein paar Tagen schreiben, aber leider bin ich gar nicht dazu gekommen. Na ja, lieber spät als nie ;)
I actually wanted to write this post a couple of days ago but just didn't find the time. Well, better late then never ;)
Die letzten Jahre habe ich immer etwas Selbstgestaltetes meinen Weihanchtsgeschenken beigelegt. Mal einen Kalender mit Bildern von mir, mal eine Weihnachtskarte, mal Sticker. Dieses Jahr wollte ich etwas ganz besonderes machen und habe bereits vor einigen Wochen mit dem Gestalten angefangen. Hier ist nun das Ergebnis:
❤Ein Saisonkalender!!!❤
I always added something that was designed by myself to my christmas presents over the last years. Either a calendar with my own pictures, or a christmas card or stickers. This year, I really wanted to make something special and already started working on it a couple of weeks ago. Here is the result:
❤A Seasonal Calendar!!!❤
Was ein Saisonkalender ist? Ein Saisonkalender gibt einen schnellen und unkomplizierten Überblick, wann welches Obst und Gemüse Saison hat und somit am besten eingekauft werden kann. Kauft man Obst und Gemüse im Supermarkt ausserhalb der Saison, so ist es meistens von weit her importiert und die langen Transporte sind eine große Belastung für unsere Umwelt. Daher ist es besser, nur Obst und Gemüse zu kaufen, dass gerade Saison hat und, noch besser, aus der Umgebung des eigenen Wohnortes stammt.
Als Quelle für meinen Kalender habe ich den
Saisonkalender von Utopia
für Deutschland verwendet. Den finde ich zwar auch nicht übel gestaltet, ich wollte mich trotzdem gerne noch einmal selbst daran versuchen :)
Wenn du nicht in Deutschland wohnst ist mein Kalender leider nicht von Nutzem für dich, da er speziell für die deutsche Vegetation gestaltet ist. Aber ich bin mir sicher, dass es auch Saisonkalender für dein Land gibt, die du über eine Suchmaschine finden kannst, ich kann dir nur leider nicht versprechen, dass das, was du findest, auch schön gestaltet ist ;)
And what is a Seasonal Calendar? A seasonal calendar gives you a fast and uncomplicated overview when which fruit or vegetable has it's season and should be bought best. If you buy fruit and vegetables in the supermarked outside of their season they already have a long journey behind them and those long transports are a huge burden for the environment. So it's better to only buy fruit and vegetables which have their season and come from places close to your home.
As a source did I use the seasonal calendar by Utopia for Germany, which hasn't been designed badly either but I thought I would love to give it my own twist anyway :)
If you are not living in Germany but in a different country, my calendar sadly doesn't have any use for you since it's specificly made for Germany's vegetation. But I'm sure, there are also seasonal calendars for your country out there and you will find one with a quick research. I can't promise you, that they will be nicely designed though ;P
Der von mir gestaltete Saisonkalender ist nun auch mein Weihnachtsgeschenk an euch :) Ladet ihn euch herunter, geht zum nächsten Copyshop, lasst ihn euch ein paar mal auf A3 ausdrucken, verschenkt ihn an Freunde, Familie, von mir aus auch einfach an Fremde auf der Straße, und hängt euch auch einen an den eigenen Kühlschrank :D Je mehr Leute sich dem Thema "lokal und saisonal einkaufen" bewusst werden, desto besser :)
This seasonal calendar is my christmas present to you as well :) Download it, go to the next copy shop and let them print it a couple of times on A3, give it away to your friends, you family or maybe even strangers on the streets, and don't forget to put one copy on your own fridge as well :D The more people awake to the subject of "shopping lokal and seasonal", the better :)
«•´`•. *•.¸`•.¸ ¸.•´¸.•*.•´`•»
«•´`•. *•.¸`•.¸ ¸.•´¸.•*.•´`•»
Und falls ihr euch fragt, was die ganzen Linien im Design sollen, hier kommt noch die Fotoanleitung, wie ihr aus dem großen A3 Kalender ein handliches Quadrat falten könnt :)
And if you wondered what all the lines on the design mean, here come the instructions how to make a handy square from that huge A3 calendar :)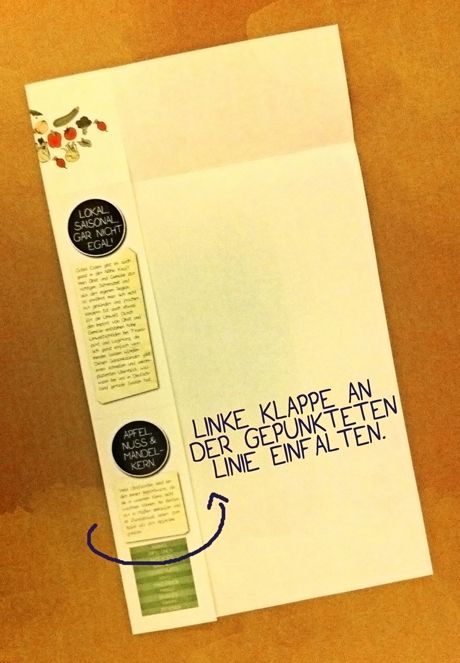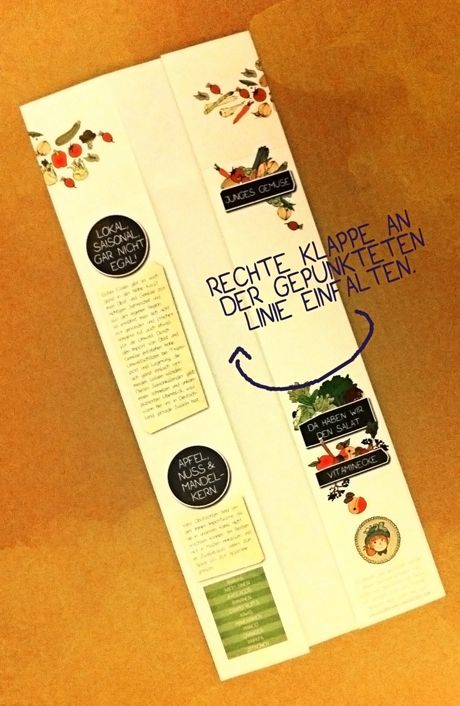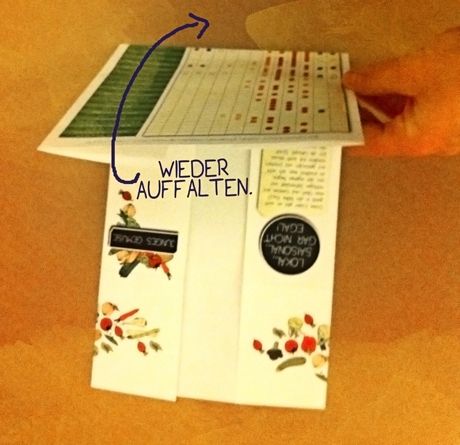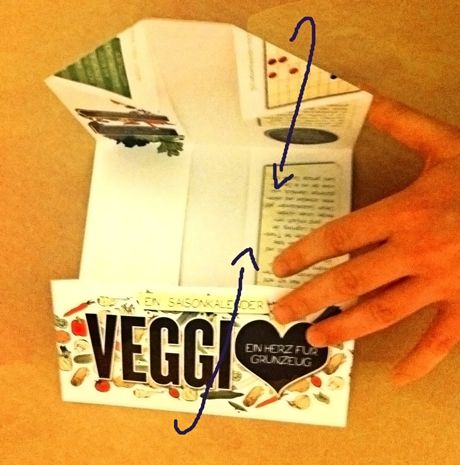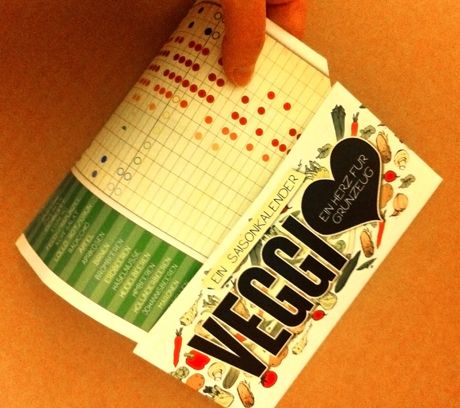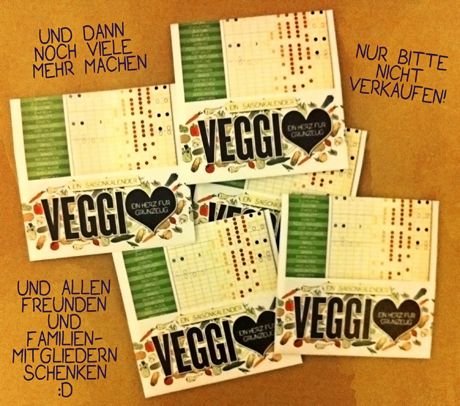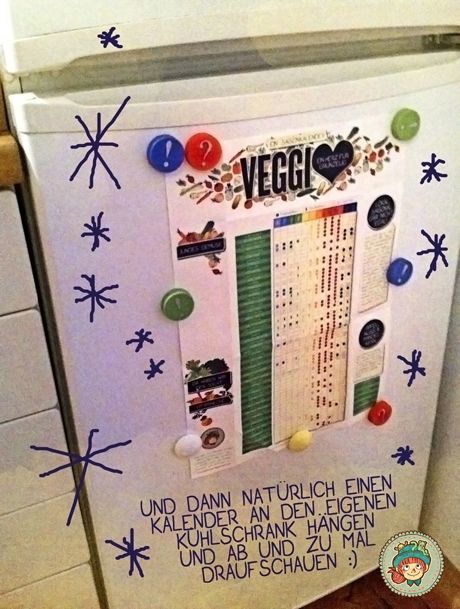 Frohe Weihnachten und wunderbare Feiertage :)
Merry Christmas and happy Holidays :)
Kathi