Puh... I know, it's quite late for Christmas wishes *laughs*
I wanted to wait till my Christmas cards arrived at my friends and family's places before I upload it somewhere! I was so afraid, that they will never arrive because of all the weather chaos, they were already a few days late but today I finally got the message, that the first ones found their way :D
I really love writing Christmas cards (and postcards genereally) so I decided, that I should make a bigger project this year :)
First, I want to show you the Christmas illustration, I did for the cards:
Pencil sketch in my Moleskine sketchbook.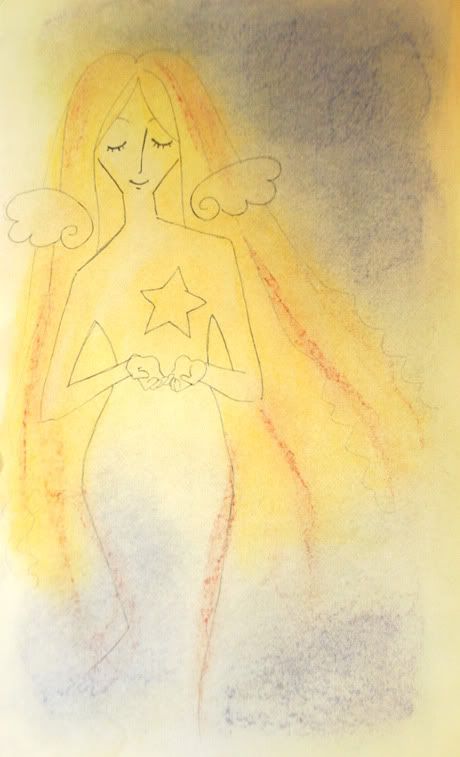 Basic colors with pastel chalks.
I did the rest of the coloration with color pencils :)
And the final Christmas card: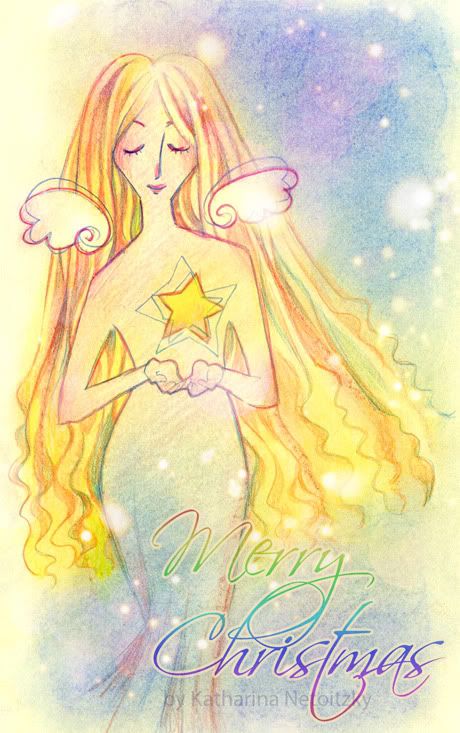 I printed it 20 times, they came sadly out quite dark ;_; But I think it is still OK :)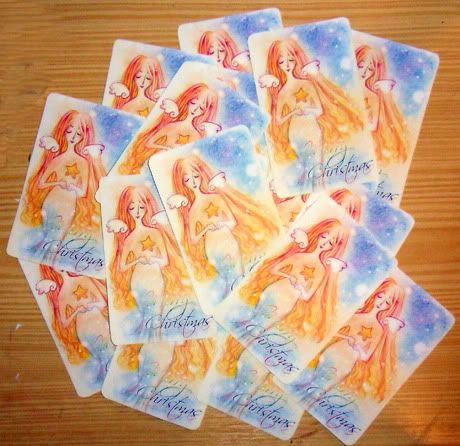 It was quite exhausting to write all 20 postcards by hand during only one day *laughs* but it was very nice to think about all the people I sent the cards to. Friends from Lapland, all my relatives and of course to my friends I left at home in Germany :)
Fancy golden envelopes *laughs*
Not all of them found their way to the people they belong to yet but I really hope they will :D
Merry (belated) Christmas, everyone!
Kathi