Hey everyone :)
University really knows how to keep me busy! I'm working on some really nice projects :3
Over the last weeks I collected some smaller drawings from my sketchbook on my harddrive but I was to busy to get a general idea. But the easter holidays finally give me the time to make a longer post for you :D
The first thing I wanted to show you is a birthday card I made for my dear flatmate, who cut her hair short.
Actually, I did the final card together with my two other faltmates, everyone drew 6 heads and we placed them together on the card I did even 3 more and while talking on the phone with a friend I colored them in Photoshop.
The next thing is a speedpaint (with photo reference) I started with my boyfried to show him, how I paint digitally. This one, I also finished while talking on the phone *laughs* I always need something to skribble X3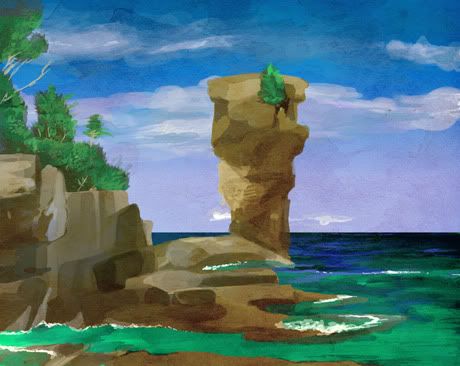 Every week, I go live drawing. I'm really not so good at it so it always frustrates me, but I feel like I get slowly better. These two drawings are already a few weeks old. Each of them took me 10 minutes. I think, I had a good day *laughs*
I really like how the next two drawings turned out. I drew both out of a feeling, without thinking too much, just what I had in mind.
The second drawing is based one something I saw from the night train. I saw the man on the cleaning machine in front of the giant train for a very short time, so I used my phantasie to finish the picture.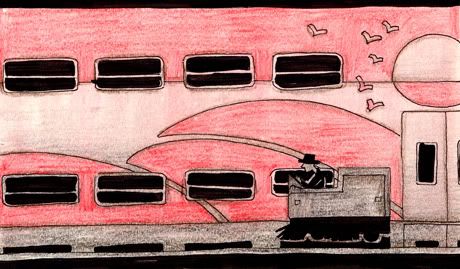 The last few drawings are concepts for my JAZAM! Comic project. By the way, my entry got accepted :) It will be part of this year's JAZAM! *happy*
This is Elsbeth. The main character of the little story :) she's a daydreamer, likes to built castles in the air and to go on adventures.
And this are her buddies Hendrick and Wasseli. They're not what they seem to be ;)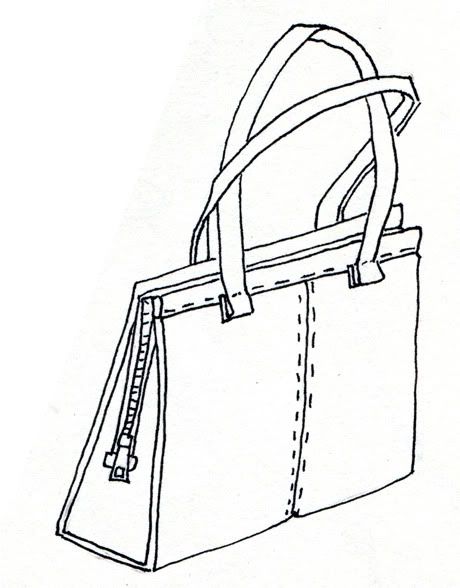 OK... this one is very random ;) this is Elspeth's bag. I just like, how the drawing turned out (with photo reference) that's why I post it here.
I hope, you had nice easter holidays :D
bye bye
Kathi