Hey :D
Mal wieder habe ich bei einem wunderschönen, kleinen Projekt mitgemacht: Dem "Fuck Yeah" Comickalender für das Jahr 2013 :) Organisiert hat's die eifrige
Schlogger
und mitgemacht haben ingesamt sage und schreibe 26 (Web-)Comiczeichner! Es ist ein großes Vergnügen, Teil dieses Projektes sein zu dürfen :D
I participated in another great, little poject: The "Fuck Yeah" Comic Calendar for the year 2013 :) It has been organised by the always hardworking Schlogger and all in all did 26 (Web-)comic artists participate. It's a real pleasure, to be part of this project :D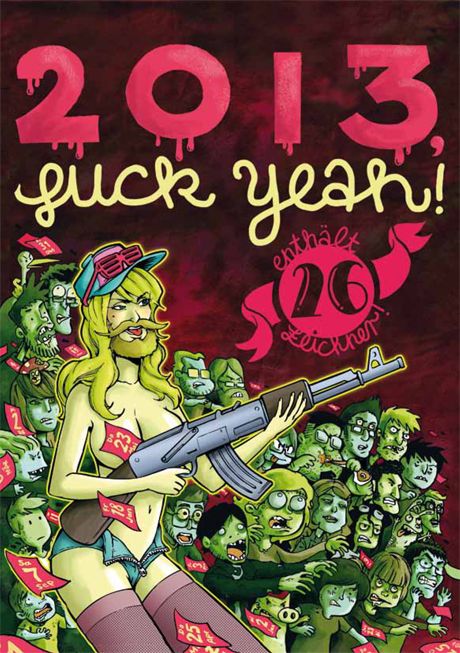 Wer findet mich auf dem Cover?/
Who can find me on the cover?
Hier ist die Liste aller Künstler/
here's a list with all artists
:
Cover:
David Füleki //
www.manga-madness.de
, Typo: schlogger
Idee, Layout und Einleitung/Idea, Layout and Preface:
schlogger //
www.schlogger.de
Innenillustrationen/Inner illustrations
(Zwei pro Monat/
Two per month
):
So sieht der Kalender übrigens innen aus (Am Beispiel von
Yis
schönem Beitrag)/
By the way, this is how the calendar looks from the inside (With Yi's great picture as an example)
:
Und hier ist nun mein Beitrag für den Monat Juni/
And here's finally my picture for the month June
:D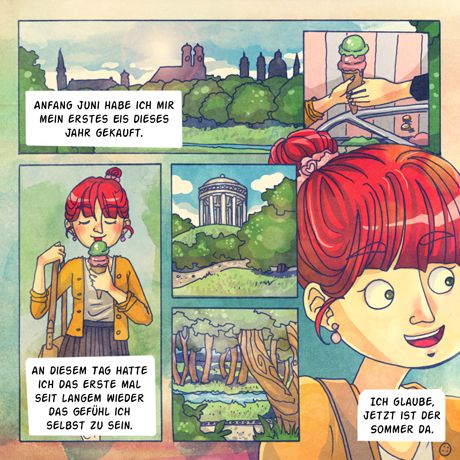 Und mein Lineart dazu/
And my Linework.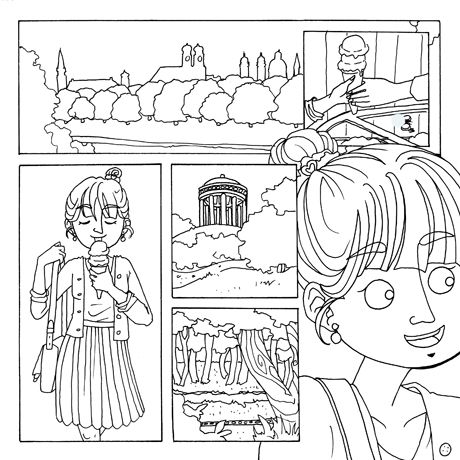 Also, falls der Ausblick gefällt kann der Kalender bei mir (vor)bestellt werden. Dann gibt's ihn auch mit meiner Signatur bei Interesse ;)
So if you like the view you can (pre)order the calendar here. So if you're interested, you can have my signature then as well ;)
Hier noch ein paar Fakten:
Kalender 2013, "Fuck Yeah!
"
10€ plus Versand,
27 Seiten,
farbig, Din A5 hochkant
Here a few more facts:
Calendar 2013, "Fuck Yeah!"
10€ plus shipping
27 pages
color, Din A5
Unsigniert kann der Kalender übrigens auch (neben vieler anderer toller Sachen) im Kwimbi-Webshop erstanden werden :D www.kwimbi.de
By the way you can also buy the calendar unsigned in the Kwimbi-Webshop (beside a lot of other cool stuff) :D
www.kwimbi.de
Bye bye :)
Kathi