Hi :)
I really felt like posting so I thought I can write a little bit about the Lantern Design Workshop I attended here in Lapland.
The assignment was, create a big Lantern fitting the subject "fishing equipment" (which wasn't easy to deal with) in small groups.
During the first meeting we just brainstormed. I first thought that we don't have much design options because the technique we had to use for the Lanterns is not so flexible, but after some research all of us came up with pretty cool ideas.
These was one of my first sketches that already shows my idea: I wanted to do a fishing net filled with douzens of fish. At that time, I thought about building a really basic shape for the lantern itself but a lot of detail on the surface.
Then we tried to combine some ideas to build the groups :) Pauliina, a finnish student, also wanted to do a fishing net but with more focus on an organic shape and Kim liked the illustrativ aspect of the ideas so we became a group <3 href="http://s44.photobucket.com/albums/f44/felida99/Blogspot/?action=view&current=Skizze2.jpg" target="_blank">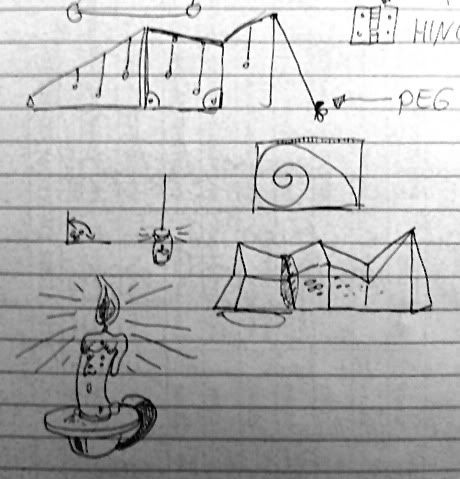 (Just posting this because I love the cute candel holder *laughs*)
It was so lovely to work with you guys :D
We didn't have much time to think more about the design but were thrown immediately in the workshop room and introduced to our material: Thin wooden balks, fabric, paper and candels :)
Very fast, we realized, that we need a really good small scale model of our Design to be able to build it properly. So we build one out of clay and wooden sticks: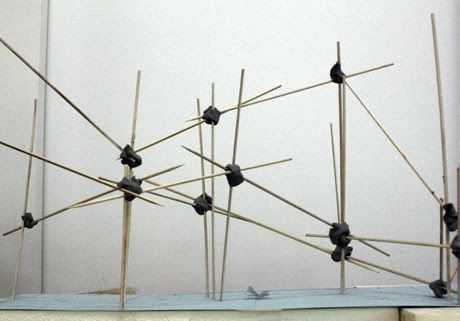 *laughs* I know. The model is not understandable when you don't know the idea behind it.
After finishing that thing we just got started building the Lantern (or the five lanterns. We decided to split the construction to make it easier to transport it).
Here are a few snapshots from the working progress :)
Starting with the wooden construction!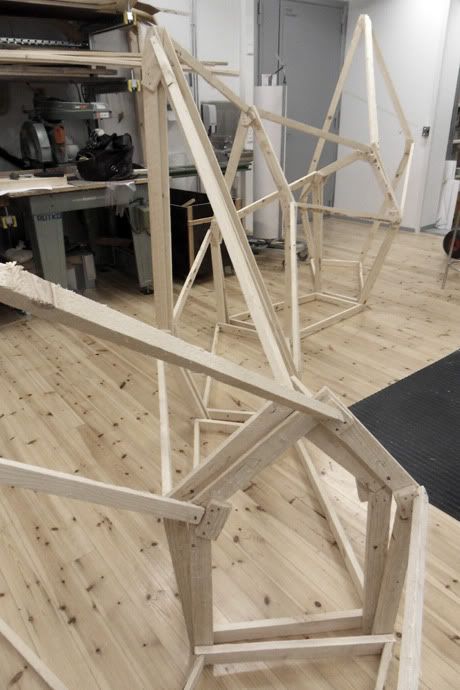 Pauliina did almost the whole wooden construction by herself because she couldn't attend the second week of the workshop :O amazing!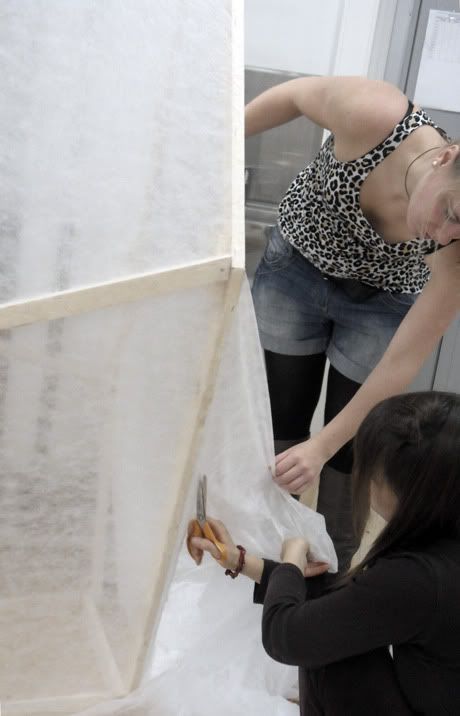 We started with adding the fabric.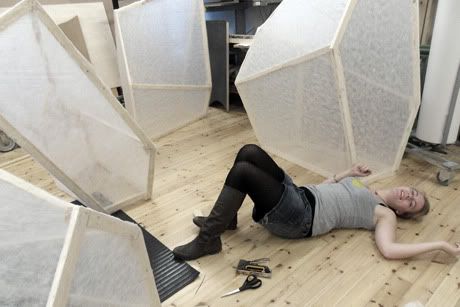 That was an exhausing work :)
Then we had to add a second layer made out of transparent paper.
And the final contruction :D Looks great *proud*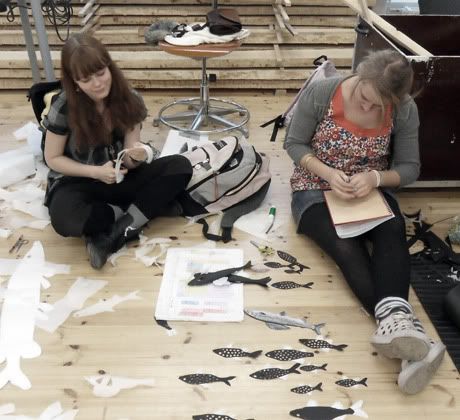 The last step was cutting douzens and douzens of fish out of transperent paper and cardbord... what a work :O but in the end, it looked really gorgeous. we decided to use the silhouettes of fish who are really living here in the lakes and rivers in their actual size. Our teacher, a passionated fisherman, gave us the right informations for that :)
And finally, after all the long hours of work, our "child: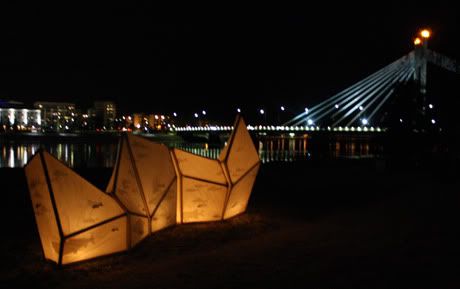 We set it up during the Jokivalkeat or River lights Event here in Rovaniemi :)
I'm really proud of what we did here. The final result looked really gorgeous, the shape is just perfect and the different layers of fish worked really well.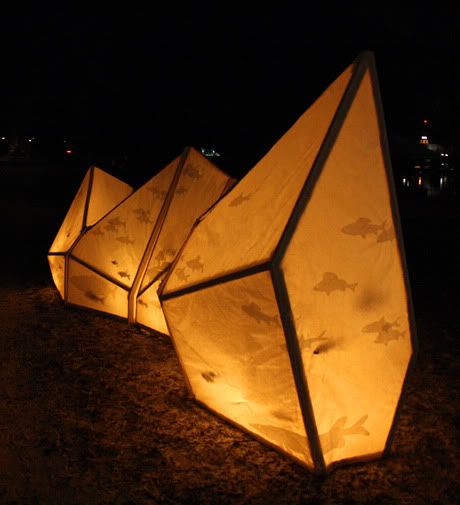 Really good job girls :D
Sadly, the lantern had a really short life, because there was no way to store it in the school. I still cry a little bit inside when I see this picture :,(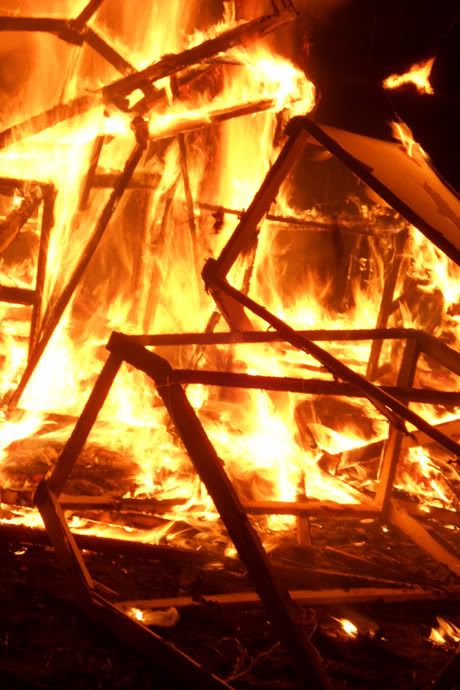 It's time to say goodbye :,O
I hope, you had a great week :)
bye bye Kathi