Yay :)
I think, I already talked about it in my last post, but the reason why I didn't update for such a long time was not me being lazy ;) A really big (maybe the biggest I ever done) crafting project kept me busy!
Today was my mum's birthday so I can finally show it to you:
My first Quilt
*____*//
I used to sew a lot when I was a teenager but I didn't do much the last few years in this direction. Online I stumbled over a nice crafting community where I saw some stunning quilting projects and I thought, I can do this, too. My mum's birthday was the right reason to get finally started!
I wanted to make something really special for her because the first three months of the year haven't been nice to her. There's a mosaique pattern on the floor of the house where she used to live most of her live. I took it as an inspiration for my pattern.
In Illustrator I created a pattern as the guildeline for my work!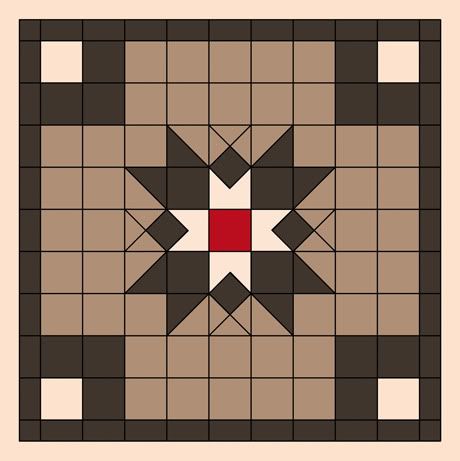 I made it much lighter then the oroginal one, because I wanted the final blanket to fit my mum's couch in the living room.
Sadly, I didn't take pictures of the working progress, but maybe that's better *laughs* I really can't remember how many hours I spend on this thing. I occupied the whole flat, my flatmates couldn't even walk through the hall or eat in the kitchen *laughs* sorry guys ;P
But with a little bit help of my friend Julia I finished in time. I am so proud of the result although you can see, that it has a lot of flaws because I don't have so much sewing and crafting experience. Nevertheless, this won't be my last quilting project :D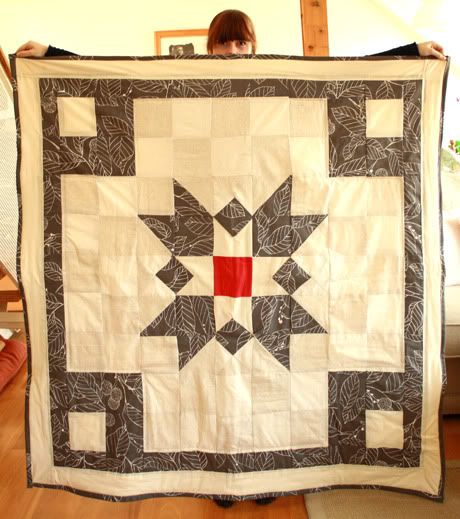 A few more pictures of the blanket in use :) My sister was so nice to model for me <3 br="">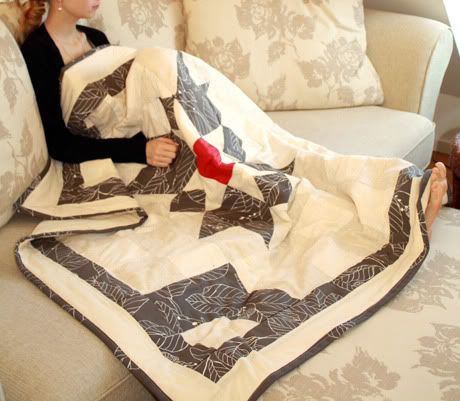 3>
And a close up so you can see how much I suck in sewing in a straight line ;)
Bye bye
Kathi