Hi :O
No posts again for quite a while :( The "inner pig" also seems to sleept... Lots of things happend over the last weeks. I needed some time to get myself together again.
I'm still not really OK yet but here I am again, nevertheless :)
The first thing, I want to show you, is the birthday card, I did for my beloved sister's birthday <3 For the first time, I tried to do a Pop Up card. It took really long, although the mechanism is so simple...
It turned out a little bit tacky, but I still like it :)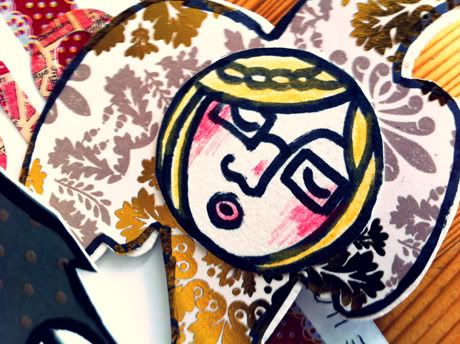 And as this post is already very random, here is something I did quite a while ago but never knew when to post it:
Crappy photo is crappy :( sadly, it's the only one I have, because this giraffe is glued on the wall of a flat I don't live in ;) I think I will redraw it when I find the time.
And last but not least something very different. This is a picture I did for an exhibition with the topic "Meat"! It's nothing big, but I enjoyed to draw it *laughs*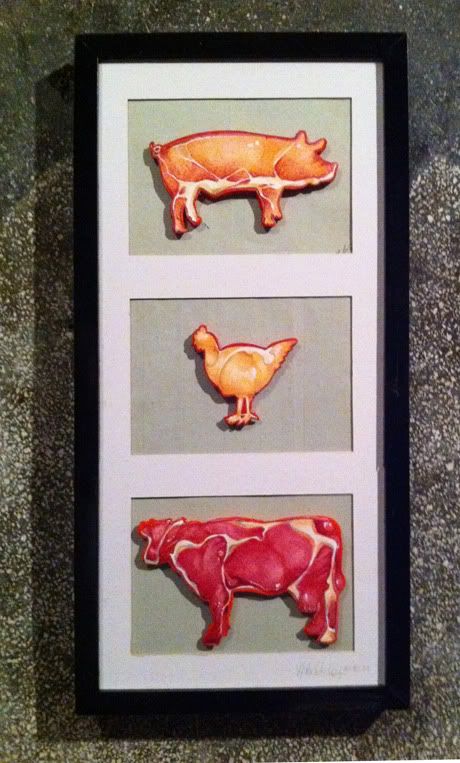 Ok :) That's it.
See you soon (hopefully :O)
Kathi