Ich war in Berlin! Weil ich was gewonnen habe! Und es war einfach toll!
Aber ich sollte besser von vorne anfangen, oder?
I've been to Berlin! Because I won something! And it was really amazing!
But I should start at the beginning, shouldn't I?
- Erstens: Am Wochenende vom 12. auf den 13. Oktober wollte ich eh gen Norden nach Leipzig fahren zum 24h-Comictag.
- Zweitens: DaWanda hat ein Gewinnspiel veranstaltet, bei dem man eine Teilnahme am edding-Kreativworkshop und eine Übernachtung in Berlin am Donnerstag davor gewinnen konnte.
- Dritten: Ich habe beim Gewinnspiel mitgemacht.
- Viertens: Ich habe einen Platz gewonnen *kleiner Freudentanz*
- First: I wanted to travel north at the weekend of the 12th and 13th October anyway beacuse I wanted to participate at the 24h-comicday
in Leipzig.
- Second: DaWanda organized a lottery where you could win a place in the edding creative workshop and a night in a hotel in Berlin on the Thursday before it.
- Third: I participated in this lottery.
- Forth: I won a place *happy dance*
Also habe ich mich am 10.10. in aller Früh auf den Weg nach Berlin gemacht :) Als ich dann um 13:00 Uhr in Berlin ankam ging es gleich weiter zum Hotel (so ein schöne Hotel und so ein tolles Zimmer *__*), einchecken und dann sofort weiter zur
DaWanda Snuggery
... kann ich da bitte wohnen? Die Snuggery ist wirklich einer der schönsten Läden, in denen ich je war. Schade, dass Berlin so weit weg ist.
So I travelled to Berlin in the early morning of the 10th October :) I arrived at 1 PM, checked in at the hotel (what a great hotel and what a pretty room *__*) and hurried to the DaWanda Suggery... can I please live there? The Snuggery is relally one of the prettiest store I've ever been. It's sad, that Berlin is so far away.
Der Workshop selbst war unter anderem eine interessante und umfangreiche Einführung in die
Produktpalette
von edding. Toll geleitet wurde er von der Kalligrafin
Birgit Nass
, die uns 5 Stunden lang schreiben, zeichnen, schneiden und kleben ließ. Vor allem mit den tollen, kreativen Menschen um mich herum hat das unglaublich viel Spaß gemacht auch wenn ich irgendwann so müde war, dass ich nicht mehr alles aufnehmen konnte. Vielen Dank nochmal an DaWanda und edding für die gemütlichen, kreativen Stunden in der Snuggery :D
The workshop itself was a very intersting introduction to the products made by edding. The workshop was led by the calligraphist Birgit Nass, who let us write, draw, cut and glue for 5 hours. It was a great fun, especially because of all the cool creative people around me although I sadly got very tiered after a few hours so I couldn't concentate very well. Thanks a lot to DaWanda and edding for the comfy, creative hours in the Snuggery :D
Und natürlich auch vielen Dank für die vielen Stifte und das Spray, das jeder bekommen hat. Ich freue mich schon sehr darauf, sie alle zu benutzten //
and of course also a big thanks for the pens and the spray all of us got. I can't wait to use them all.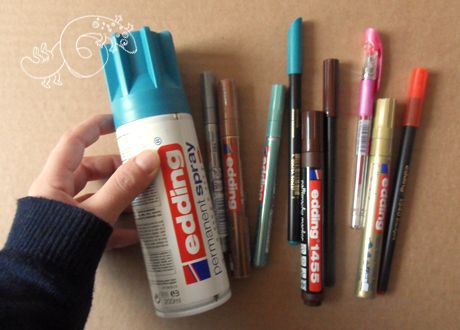 Die vielen tollen Bekanntschaften konnte ich dann beim Abendessen und dann beim Frühstück am nächsten Morgen noch vertiefen unter anderem mit Maria von
villa♥stoff
, Karin von
haiglück
, Ji-Yun von
2nd chance
,
Natascha
und
Pauline.
I did spend more great time
during dinner and breakfast the next moring with my fun new aquaintances like Maria of villa♥stoff, Karin of haiglück, Ji-Yun of 2nd chance, Natascha an Pauline.
Hier ein paar Bilder von den Projekten, die wir gemacht haben //
here a couple of pictures of the projects we did:
Einen Kerzenständer//
a candle holder: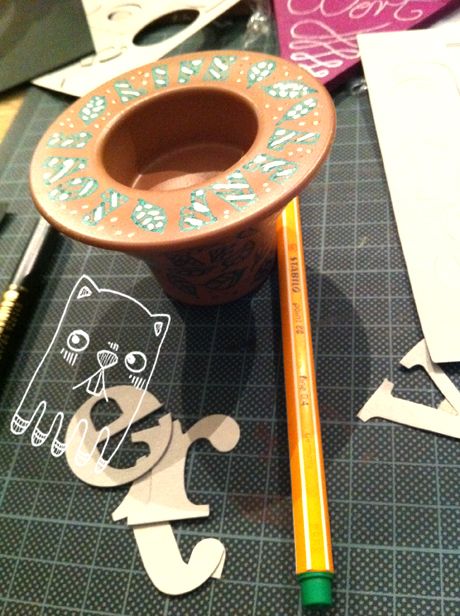 Ein Herz //
a heart:
Ein Mini-Leporello //
a miniature leporello: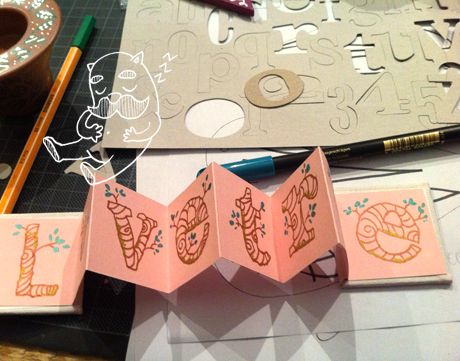 Und schöne Karten (hier bin ich nicht mehr zum Beschreiben gekommen, weil ich so müde war) //
and pretty cards (no writing on them yet since I was too tired):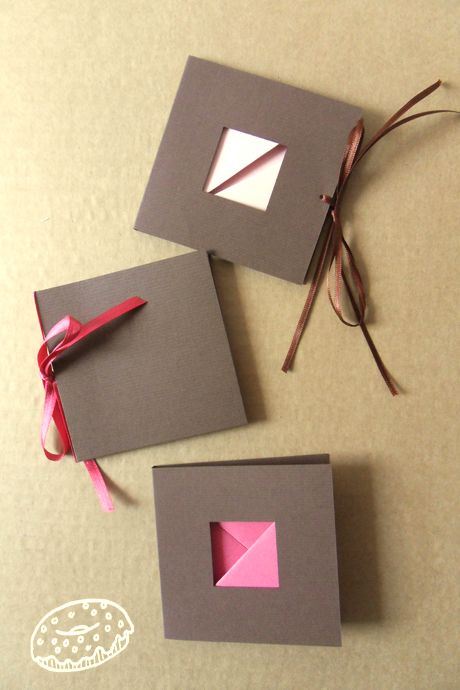 Den zweiten Tag in Berlin habe ich dann alleine verbracht, knapp 5 Stunden davon in der wunderbaren Ausstellung und zwischen der genialen Architektur des Jüdischen Museums und den Rest des Tages in Kreuzberg in Bücher-, Comic-, Künstlerbedarfs- und Second-Hand-Läden.
The second day in Berlin did I spend alone, around 5 hours of it in the wonderful exhibitions and architecture of the jewish museum and the rest of the day in Kreuzberg in book-, comic-, arts+crafts- and second-hand-stores.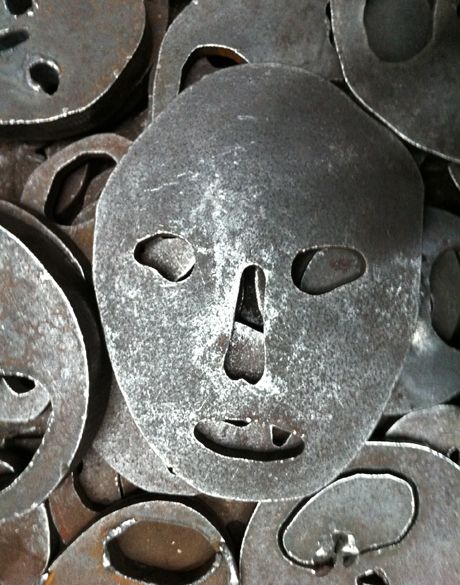 Tatsächlich mochte ich an diesen zwei Tagen Berlin zum ersten Mal ;P
Hoffentlich komme ich bald wieder hin.
I actually really loved Berlin for the first time ;P
I hope, I'll be back soon.
Bye bye
Kathi